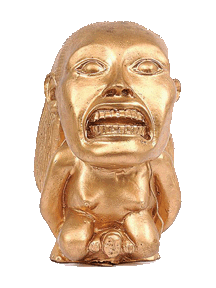 Art |Autographs |Collections |Forums |Library |Map
Other sites |

| Products |Prototypes | Trade Lists | Want Lists
26 October 2008
Overflowing with intricate detail on all sides, this magnificent sculpture stands approximately 12 inches tall, and incorporates all of the legendary scenes from the film. Indiana Jones swings to the rescue, Mola Ram holds a flaming heart, Short Round and Willie ride the out-of-control mine cart through the hidden caverns of Pankot Palace, while the statue of Kali looms over all. The menacing Kali is replete with real metal chains, machete, skulls, and multiple limbs, many of them disembodied.

Click through to view high resolution images.

18 February 2008
Kotobukiya has announced that they will be releasing "one coin figures" of 5cm high (1.97 inches).

There will be eight different figures in total. Five regular figures and three secret characters; Indiana Jones (x2), Henry Jones Sr., Marion Ravenwood, Mola Ram, and what look to be the silhouettes of Shia LaBeouf and Cate Blanchett's characters from Kingdom of the Crystal Skull.

These "one coin figures" are set for release in June 2008 and are exclusive to the Japanese market.

28 January 2008
This Theatre Statue stands approxmately 11 inches tall and depicts one of the most famous Indy moments of all time, the Golden Idol escape scene from the first movie "Raiders of the Lost Ark".

Click through to view high resolution images.


10 January 2008
Our friends at Indyjones.jp sent us a fantastic link about Kotobukiya's new vinyl model kits (due in May).

Their first prepainted vinyl model offerings will be one of Indiana Jones and another of Henry Jones, Senior.

Based on the photos provided the Indiana Jones statue comes with a removable hat, a replaceable left arm and a replaceable right hand. It would also appeat that the Henry Jones comes with a either a replaceable umbrella or else an umbrella that actually opens..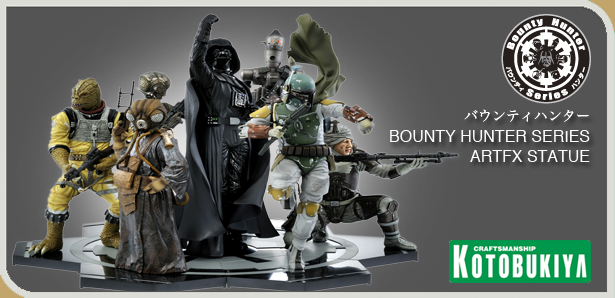 Disclaimer
Copyright © 2006-2007 by Les J. David. All Rights Reserved.