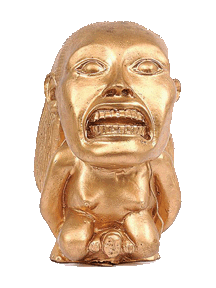 Art |Autographs |Collections |Forums |Library |Map
Other sites |

| Products |Prototypes | Trade Lists | Want Lists
- Jason Palmer -
Illustration has always been one of Jason's greatest passions. Jason was born and raised in the Los Angeles area and has been doing illustration professionally since 1991. He has been doing everything from Star Trek comic books to prop art for TV shows, even Darth Vader beer steins.

Jason lives in Huntington Beach, California, with his wife Yelena and cats Squeak and Tina.

Visit his site for more amazing artwork.

All images contained within this section are © and property of the artists who have created the works.
You may not distribute or repost these images without express written permission from the artist.
Disclaimer
Copyright © 2006-2008 by Les J. David. All Rights Reserved.