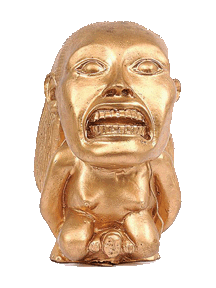 Art |Autographs |Collections |Forums |Library |Map
Other sites |

| Products |Prototypes | Trade Lists | Want Lists
21 March 2008
Posted 14:00 by Les
Detailed photos of the final painted version of the Indiana Jones mini-bust. Click either for a high resolution version close-up.


26 December 2007
Posted 20:56 by Les
First shots of two of the upcoming collectibles from Gentle Giant (for release in 2008); Indiana Jones bust and Indiana Jones on horse statue (painted version).


29 July 2007
These are the first pictures of the upcoming INDIANA JONES statues and bust from Gentle Giant.

Disclaimer
Copyright © 2006-2007 by Les J. David. All Rights Reserved.