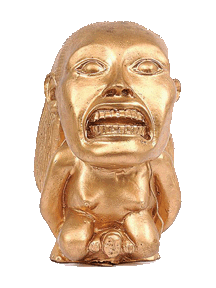 Art |Autographs |Collections |Forums |Library |Map
Other sites |

| Products |Prototypes | Trade Lists | Want Lists




23 May 2008
Posted 18:15 by Les
Winner of the ET Indy contest, John shares these photos and has this to say of his experience in New York -

"Entertainment Tonight really took care of me! I was treated like royalty at the fan screening and they made sure I got quality time with everybody, including Harrison ( who, by the way, was one of the nicest fellas I've ever met). He actually knighted me!!


04 April 2008
Posted 18:15 by Les
This is a wonderful new addition! From USA we have the collection photos belonging to John Alexander.
Always trading & buying INDIANA JONES items -
contact me at admin@throwmetheidol.com
Disclaimer
Copyright © 2006-2008 by Les J. David. All Rights Reserved.