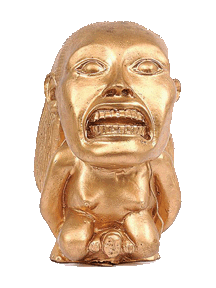 Art |Autographs |Collections |Forums |Library |Map
Other sites |

| Products |Prototypes | Trade Lists | Want Lists
- Tony Harris -
Tony shares with us his cover to Indiana Jones and the Tomb of the Gods #1

Rob Williams (W), Steve Scott (P), Michael Atiyeh (C), and Tony Harris (Cover)

On sale June 29, 40 pages - $2.99. Miniseries

Dr. Henry Jones Jr. may be the world's preeminent archeologist, but that doesn't mean he's spent his life in the library! Ready and able to do whatever it takes to preserve the final remnants of history's most significant happenings, he'll go head-to-head against Hitler's elite who want nothing more than to exploit objects of ancient power in pursuit of world dominance!

Be there for the beginning of this roller coaster thrill ride of non-stop excitement as Indiana Jones dons his hat, packs his whip, and undertakes an endeavor more awesome than anything ever before.

Tony has also let us know that he is onboard to do four INDIANA JONES covers so far - with a possibilty of more to follow.

You can visit Tony at his message board to learn more. Or you can e-mail him to let him know how much you have enjoyed his work or to ask about purchasing original art.

All images contained within this section are © and property of the artists who have created the works.
You may not distribute or repost these images without express written permission from the artist.
Disclaimer
Copyright © 2006-2008 by Les J. David. All Rights Reserved.